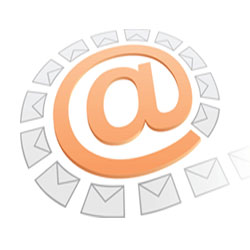 I often have clients asking me how to create a better, more effective html email signature for their gmail/yahoo/aol/msn email.   Specifically, they want to know how to add images or social media links to their signature.  The signature capabilities in these online email providers can be a little limiting, so I recommend a nifty browser add-on – WiseStamp.
WiseStamp makes it easy to customize your signature by changing fonts, sizes, colors, and adding images like your photo or a logo.  It is also super easy to add your social media profiles or instant messaging profiles to your signature.
One of the really cool features WiseStamp offers is their apps.  These apps allow you to add neat functionality to your email signature. For example:
Add an RSS feed sharing your latest blog posts
Share random quotes
Share your latest tweets or ebay items
Add a disclaimer or green message
And lots more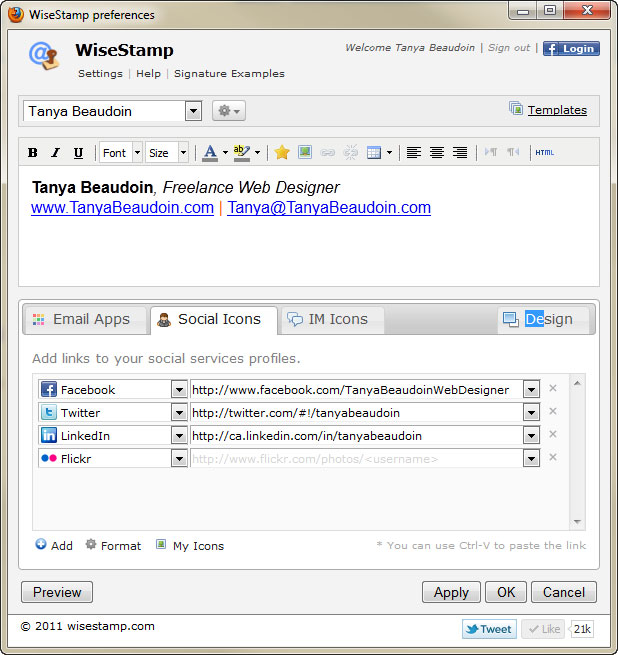 WiseStamp is free but I do recommend upgrading to the inexpensive pro version. What I particularly like about the pro-version is the ability to specify different signatures for different email addresses or for replies/forwards.   This is very helpful when you have multiple email addresses like I do.
The one complaint I have about WiseStamp is if I save an email as a draft and return to it, WiseStamp adds another signature.  Sometimes I end up with 3 or 4 signatures in one email.  I usually try to delete the extras, but I am sure I miss a few. I guess this is more of an annoyance than it is a complaint.  The pros still outweigh the cons.
I know this is starting to sound a little like a commercial and I just want to clarify that this is an unsolicited review of the product and I am not receiving any benefit (financial or otherwise) for doing so. This is a service I use every day in my business and it makes managing my email signatures much easier.
If you are looking for a more robust email signature for your online email accounts, I highly recommend WiseStamp. If you need help with your email signature or setting up WiseStamp, feel free to contact me.