One of the questions I most often get from small business owners is, how often should I blog?
What this question really translates into, is at what frequency should I post new content to attract and retain readers?
My answer is always, as much as possible!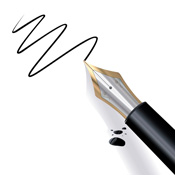 If you want people to visit your site regularly, you are going to need to add fresh new content constantly.  Much like you would not buy a newspaper that was just a repeat of yesterday's news,  readers are not going to return to your site if there is nothing new to see.
That being said, I think it is important to set some realistic posting goals and do whatever it takes to reach these frequency goals.
Most small business owners don't have the luxury of having a dedicated person to manage their content creation.  This means posting a new blog post every day would not be a realistic goal and one you will likely end up failing at.
Perhaps, your blog is going to be more of a weekly newspaper, or monthly periodical. That is fine, as long as you are consistent in your posting. Not keeping your posting goals can frustrate your readers and may cause them to stop visiting your site.
What are the Advantages of High Frequency Blog Posts?
Search Engine Optimization (SEO)
Blog posts create new entry points for your website and allow you to optimize for a variety of keyword phrases that may bring new visitors to your site.   Blog posts allow you to focus on your keyword phrases in a much more targeted manner.  Not only do site visitors have an opportunity to arrive at your site on any of your regular web pages, but each of your blog posts becomes a potential portal to your website.
Position Yourself as an Expert
Blogging frequently will help position you as an expert in your market.  Sharing your knowledge and expertise will keep visitors coming back to you for more information.   When they have questions, they will know where to look for answers and who to contact.
Generate Readership (Repeat Visitors)
Much like you grow an email list, it is important to grow your blog readership, particularly if you plan to monetize your blog.  Adding frequent content is a great way to get visitors to subscribe to your feed or to return to your site.  As your readership grows, you can use your blog posts indirectly promote your products or services.
Social Media Marketing
More content means more opportunity for your visitors to share your content. Make sure you have made it easy for your site visitors to share your content on popular social media networks (Facebook, Twitter, LinkedIn, Pinterest, Google+, Tumblr). Social media sharing of your blog posts will help drive traffic to your site and will help with SEO by increasing your search engine rankings.   (Tip – make sure you are sharing your blog posts on your own social media profiles too!)
Ideas for Generating Blog content
Coming up with fresh ideas for your blog posts can be one of the biggest challenges for small business owners.  I like to keep a notebook where I write down your ideas as they come to me.  This way I can look back through my ideas to choose a topic to write about.
If you have lots of ideas you can create a content calendar where you can plan out your content for the next several weeks, months or even the full year.
Tips for Overcoming Writer's Block
Answer the frequently asked questions that you receive from clients or prospects
Share information on new products or services
Share daily information about your business operations or successes – what new projects are you working on?
Provide how-to information
Scan industry news and share information
Invite guest bloggers (From the industry or from your staff)
Done-for-you blog posts – Hire a content creator on a regular or one-time basis to supplement your own blog posts.
Ask your clients or customers about their biggest challenges
Interview industry leaders
Brainstorm with staff or colleagues
Review your analytics and write about commonly search for terms.
I am sure you can see advantages of consistently adding frequent content to your website and how it can help generate new traffic and repeat traffic to your website.
What is your biggest challenge to creating new content for your blog?  Share it in the comments below.