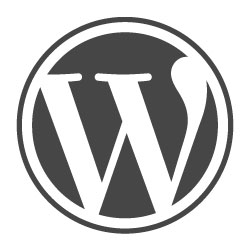 Photos are worth a thousand words or so the saying goes.  On the web this is only true is the photos you are using are quality pictures.   If you are using poor quality photos on your blog the photo is only saying one word – Unprofessional.
For your blog photos and graphics to be truly effective they need to :
be in focus and crisp.  This usually means professional, but doesn't mean expensive.
be eye-catching and interesting.
enhance and be relevant to the blog post and not distract from it.
arouse curiosity.
be a consistent size (height and width).
not infringe on copyright.  Make sure you have the proper license or permission to use the image. Where Can You Find Great Images for your Blog?
There are many great paid and free resources for finding images for your WordPress blog:
Istockphoto.com –Istockphoto is an excellent source of both photos and vector images.  You will find high quality pictures at a variety of price points.  You can refine your search based on price to find photos in your budget.
Vectorstock.com – Vectorstock is my favorite source for vector graphics.  They have a great selection that is very affordable.
CanStockPhoto.com – This is another great source for photos and graphics.
Flickr – You can often find some great photos on Flickr and many photos an be used on your blog.  Just review the license terms and make sure include any attributions required.
Stock.Xchng – This site has free royality-free images but be careful as the set-up of the site is pretty goofy and it serves up search results from its own site and paid sites.  You just need to seek out the free images.
There are lots more photo/graphic providers – which are your favorites?
If you have any questions, about finding or adding photos to your WordPress Blog or any other WordPress questions, send me an email.