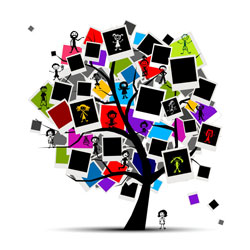 Properly optimized blog images can help your overall Search Engine Optimization (SEO) efforts and can generate traffic from image-based search engines like Google images.
If you are ready to ramp up your SEO efforts here are some quick tips on optimizing your images.
Use your keywords in your file name.
Name your image files using your keywords.  For example the image I used in this post is named "using-images-for-seo.jpg" Use keyword rich and descriptive alternate text
When you are inserting an image in to your WordPress blog, WordPress makes it easy for you to add alternate text for all your photos.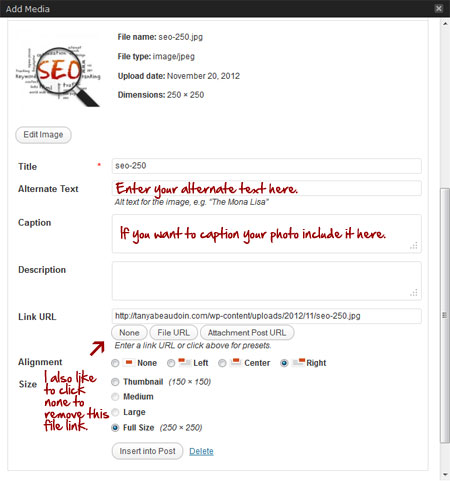 Just remember to not over do the key words.  The alt text is actually used by screen readers to identify the purpose/contents of the image for people who are visually impaired, so it needs to make sense.
Watch your file sizes           
Page load time has an impact on search engine results, so you need to keep your image size down.   This means making sure your images have been resized down to the actual size you want to use.    Don't use code to resize the image as the large image still loads and then the code squishes it down to the dimensions you set.
WordPress does create a few different size images you can choose from, but it is even better to use free tools such a PicMonkey and Image Optimizer to resize the image before you upload it.
While there are some WordPress plugins that can help you optimize your images for search engines (SEO Friendly Images), I think it is better to take the hands on approach and add your alt text manually for each image.  It gives you more control and lets you really narrow in on the keywords you want to optimize that page for.
If you need help with WordPRess SEO or have questions about your WordPress blog, leave a message in the comments below.