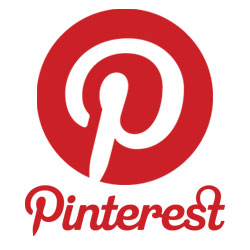 Pinterest is a social network that describes itself as an on-line bulletin board, complete with push pins. Basically each user "pins" the things they like, just as if they were pasting a magazine photo in a scrapbook or hanging it on a cork board.   Pinterest is organized by categories including gifts (by price), home décor, apparel, products, weddings and much more.  The social part of Pinterest comes into play as users can follow each other and check out what other users are pinning.
Unlike other bookmarking or sharing network, like Digg, or Stumbleupon, Pinterest is photo driven. If you take a look a Pinterest you will see that it is full of pictures of products and ideas people love. As a business owner wouldn't you like that to be photos of your products and ideas?
Let's take a quick look at the demographics of Pinterest.  Eighty per cent of Pinterest users are females between the ages of 25-54, with the majority of users having some college education and a household income of $25,000 to $75,000.
While Pinterest may not be a suitable forum for all businesses, if you are a retailer of products or services with a target demographic of women, than you a probably drooling over the possibilities!
Get started using Pinterest to market your small business:
Start pinning yourself! Learn what it is all about by sharing your favourite things (your products AND other treasures you find on-line).
Engage with other users and start building a community around your interests.  If you sell home décor you can share some of your favourite décor pieces and more importantly you can see what décor trends people love. This can help you decide what items you may need to be stocking in your store.
Make it easy for site visitors to pin your blogs posts or products by adding Pinterest buttons to your website, blog posts and to your products in your on-line store.  You can add follow me buttons or buttons to make it easy for people to pin your photos.
Make sure your photos are pin worthy! Pinterest is full of beautiful images so be sure to use lots of good quality and interesting photos on your website and blog.  You may even want to start adding a small tasteful watermark to your photos.
I am sure once you start pinning you will find even more creative ways to use Pinterest to promote your business.
Do you have other suggestions on how businesses can use Pinterest in their social media marketing strategy?  Share them in the discussion below.
---
Need help Want help with your social media marketing or getting started with Pinterest? Contact me about an in-depth Social Media Review and Action plan.  After reviewing your current social media presence, I will provide you with an actionable plan that will ramp up your social media marketing strategy.