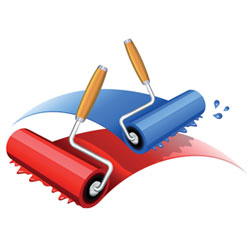 Consider this…
… You are starting a new business and decide that instead of renting an office you are going to build one yourself.   It can't be too hard, new houses and buildings pop up seemingly overnight.   You think, "If they can do it, surely I can do it too."
Make sense?  Of course not!  Not only are you going to be focusing your time, energy and money on something you are not an expert in but seriously do you really think that you can build an office that is safe and functional?
While building an office, and building a website, are not exactly the same thing.  They do have one very important thing in common – both turn out better when left to the professionals!
Then why in the world do so many business owners try to scrimp and save money on their websites by having their neighbor's son build it or trying to do it themselves.   Your website represents your business 24/7 365 days a year and often it is the first and only impression potential customers have of your business.
Hiring a professional web designer ensures that your site will not only look good, but it will work for you too!
I am not saying that you need to hire a big agency and mortgage the farm to get a great website.   Many freelance designers (like myself – yes, that is a shameless plug) or small size web firms can provide excellent web and internet marketing services at affordable prices.
So how does a professional website differ from a DIY website?   When you hire a web professional you are getting design and marketing expertise.    A professional web designer knows the elements of good web design and will use this knowledge and experience to build you an a truly effective website.
Stay tuned next week for part two of this article on understanding the elements of a good web design.
Ready to hire a professional?  Contact me for a free estimate on your web design project.