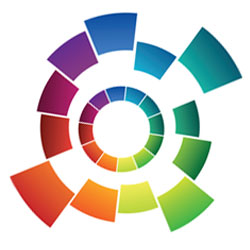 In my last blog post I pointed out that web professionals know the elements of good web design and will use this knowledge and experience to build you an a truly effective website. I promised to outline the elements that I think make an effective web design, so here they are:
Purposeful Design – What is the ultimate purpose of the web site?  Is it to generate leads? Is it to sell products online? Is it to build a mailing list?  Is it all of these things and more?   A professional web designer will know how to position elements on your web page to create effective calls to action to help you accomplish your goals.   An effective website is also well written – consider hiring a copywriter too!
Intuitive Design – Usability is critical to every website.  Your site should be easy to navigate and the navigation should be intuitive.    In my opinion, it is better to stick to web conventions in terms of layout, navigation and functionality.  Visitors have expectations on how they should move around your site and if you are throwing up design road blocks you are only hurting yourself.   Design Road blocks – those unique and creative elements some business owners want.  Their site is going to be different, unique and creative because all the navigation will be black text on a black background so users will have to guess where the navigation is – won't that be fun and interactive for the site visitor!
Visible Design– People need to be able to find your site and that means you need effective search engine optimization.    You need a professional that knows how to optimize your site using white hat seo methods so that your site achieves great rankings naturally.
Functional Design– Your website needs to work for everyone visiting your site.  That means it should work across browser platforms and devices.  Also your forms, sign ups, carts and other scripts should work!
Inviting Design – The design of your site needs to be aesthetically appealing.  A professional web design will make sure your site is attractive without compromising any of the other design elements.
As you can see, I website design shouldn't just be about the look of the site.  Too often I find clients obsessing over the tiniest details that have very little impact on the effectiveness of the site.  My challenge becomes making sure that the client gets what they need versus what they think they want.  There are so many more factors that should be considered when designing a  website, so if you want a truly effective website leave it to the professionals.
Ready to get started with your website?  Send me a message for a no-obligation quote.