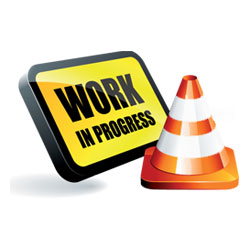 If you are reading this you are probably aware that it is time to make changes to your website.  So how do you determine if you should just make updates to your site or if you are in need of a complete redesign?  I have outlined three main factors that can indicate that Band-Aid fixes won't work and it is time for a complete redesign.
How to recognize when it is time for a web site redesign:
Website Not Performing –Is your site just not generating the leads you want and more importantly need to make your business more profitable?  Either you are not getting the Search Engine results you want or your website is not converting website visitors into customers.
Website performance is the number one factor in determining if it is time for a website redesign.   If you are not getting the results you want, it is time to change what you are doing! Many of my clients come to me looking for a redesign of their site and often think that this just means a new look with the same old content, but for a truly effective redesign your website content should be updated as well.
New products/services or company focus.   Has your company introduced new products or services since your site was launched? Has the focus of your company shifted?  It is important to make sure your website accurately promotes the services and products you want to sell.  Remember truly effective websites focus on the problem(s) their products or services solve for their clients and appeal to the client's personal or emotional needs.   If you have introduced new products or services are you still solving the same problems for your client?  Does your website reflect this change?
Site looks dated (two narrow, old graphics) Don't let a dated or unprofessional looking website site hurt your reputation.   People do judge a book by its cover and if your website looks dated or unprofessional than that is the opinion potential clients will have of your business.   Gone are the narrow 600px wide websites. Increased monitor size and screen resolution means that websites can be wider than ever before.  Take advantage of this new screen real estate when you redesign and remember, just like fashion, graphic styles change year to year.  What looked cool and cutting edge 3 years ago now looks old and dated.
Convinced a website redesign is what you need to boost online sales and profits?  Contact me today get started.